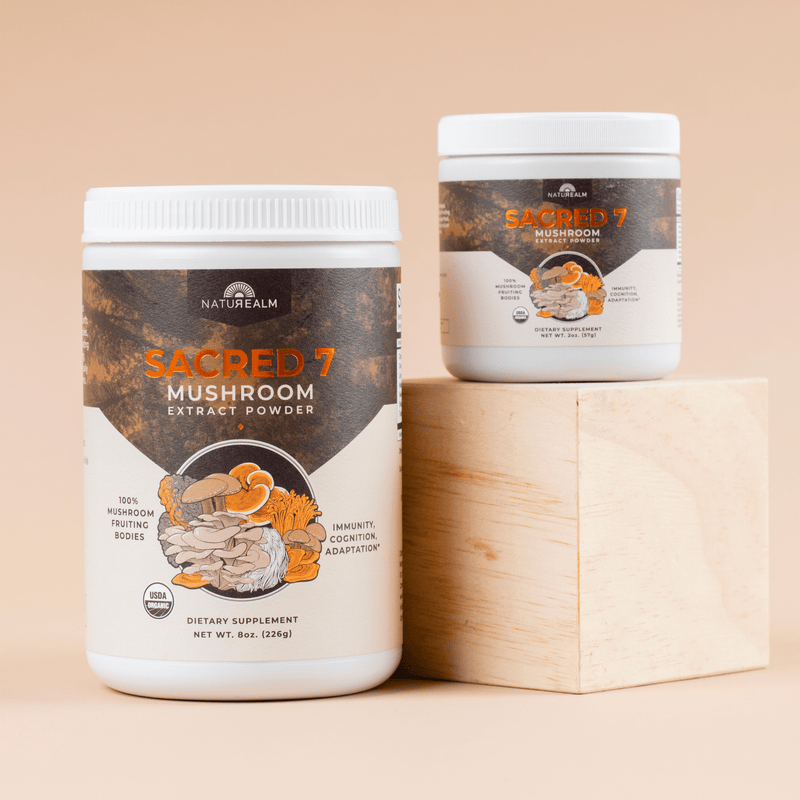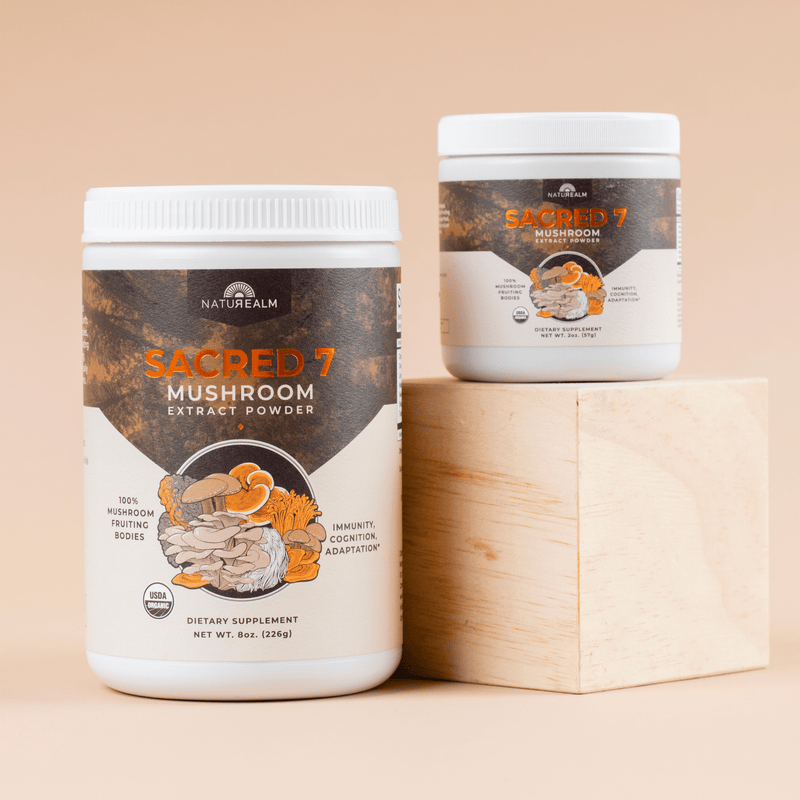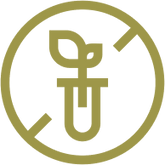 Sacred 7 Mushroom Extract Powder
From
Regular price
$63.99
/8oz.
Expected delivery on if you order in the next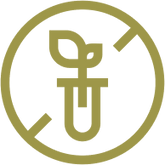 Sacred 7 is made from seven of the most historically-revered mushroom species on Earth. Crafted with only whole organic fruiting bodies, it's an adaptogenic, nootropic, immune-boosting superfood.
A wealth of health-optimizing, longevity-promoting compounds are naturally present within these powerful mushrooms. The rest is Sacred.
Take 1 serving as needed.
Mix directly into your coffee, tea, smoothies or food.
Chaga Extract, Inonotus obliquus; Cordyceps Extract, Cordyceps militaris; Lion's Mane Extract, Hericium erinaceus; Maitake Extract, Grifola frondosa; Reishi Extract, Ganoderma lingzhi; Shiitake Extract, Lentinula edodesl; Turkey Tail Extract, Trametes versicolor
If you find your purchase unsatisfactory for any reason, we are committed to helping you find a resolution or a refund up to thirty (30) days from the date of purchase.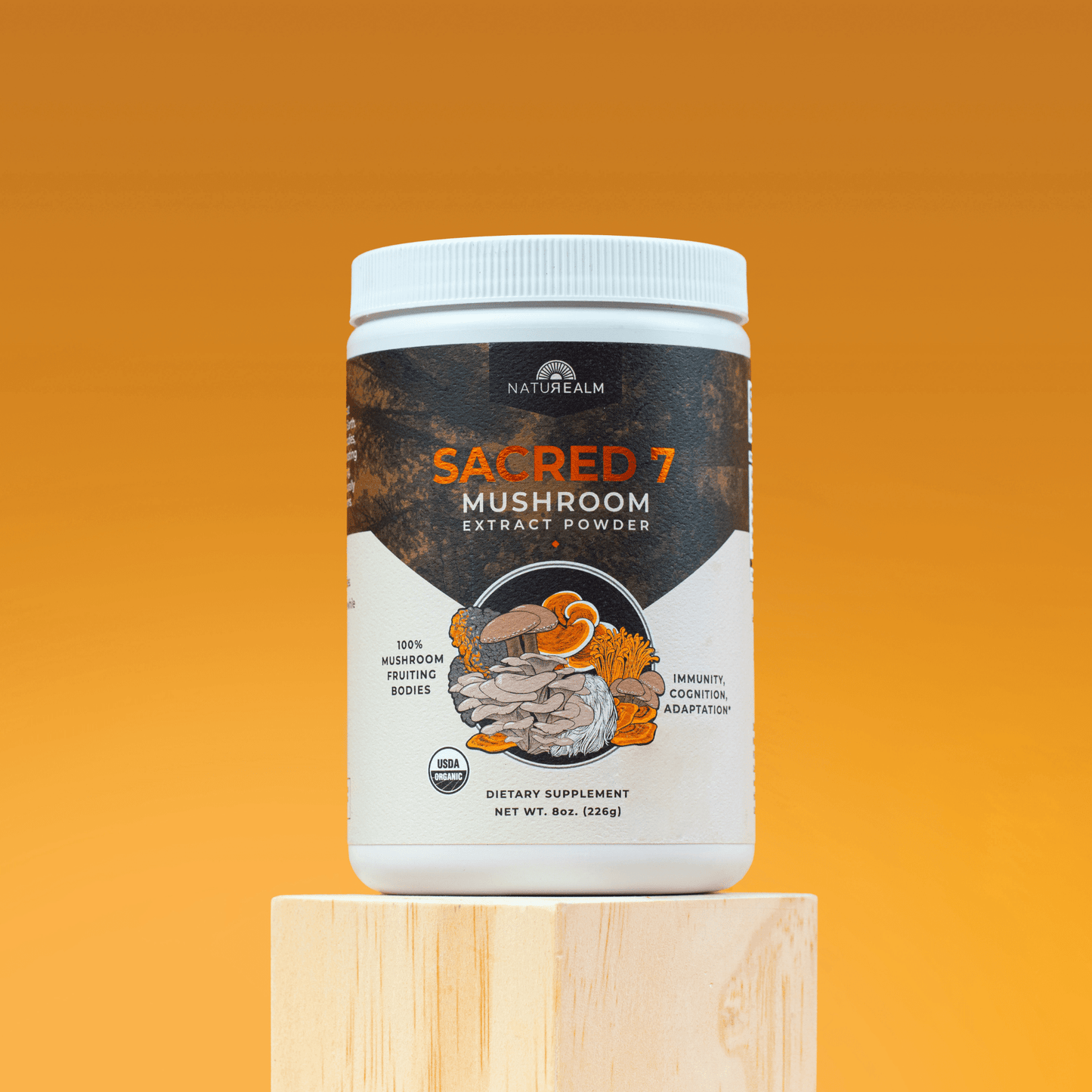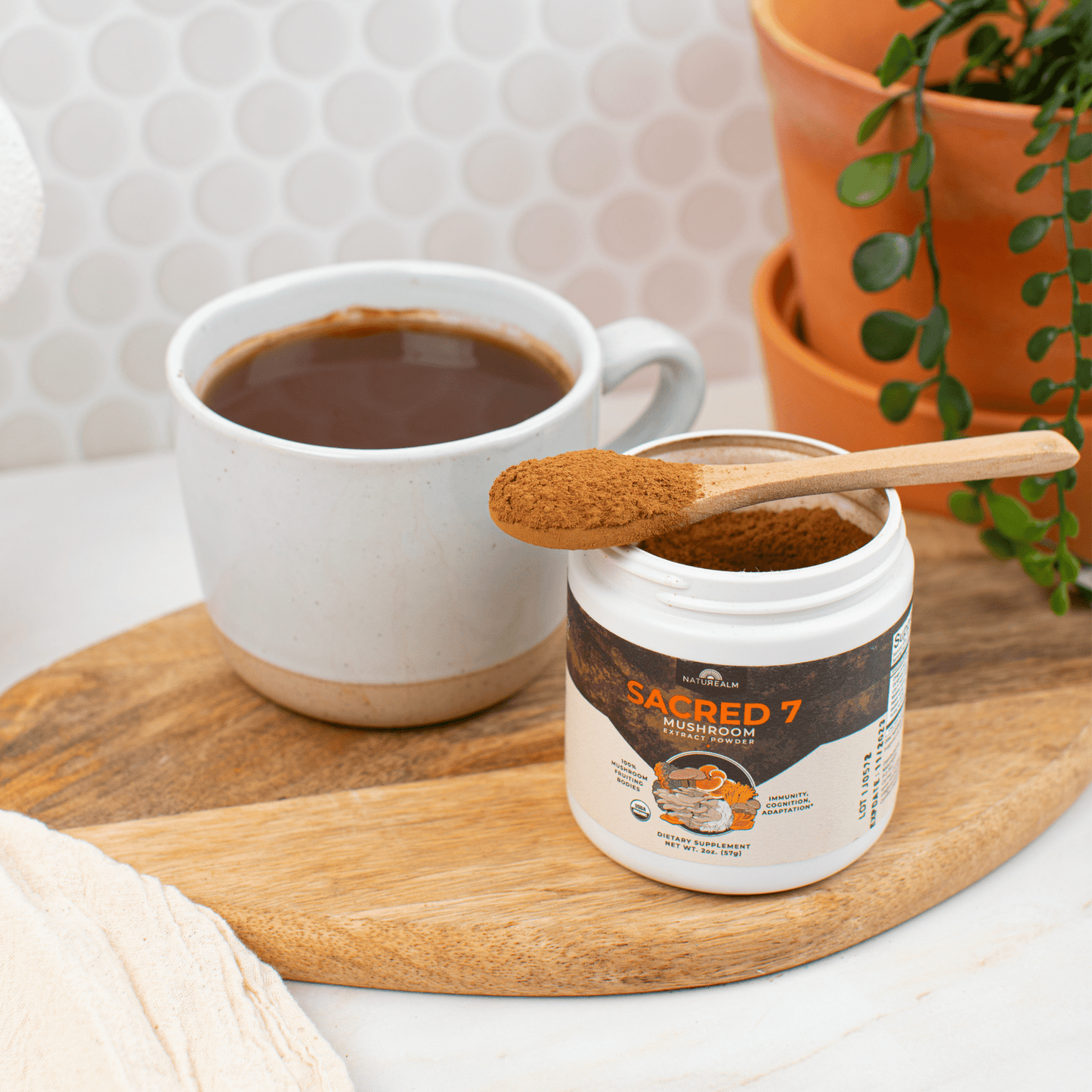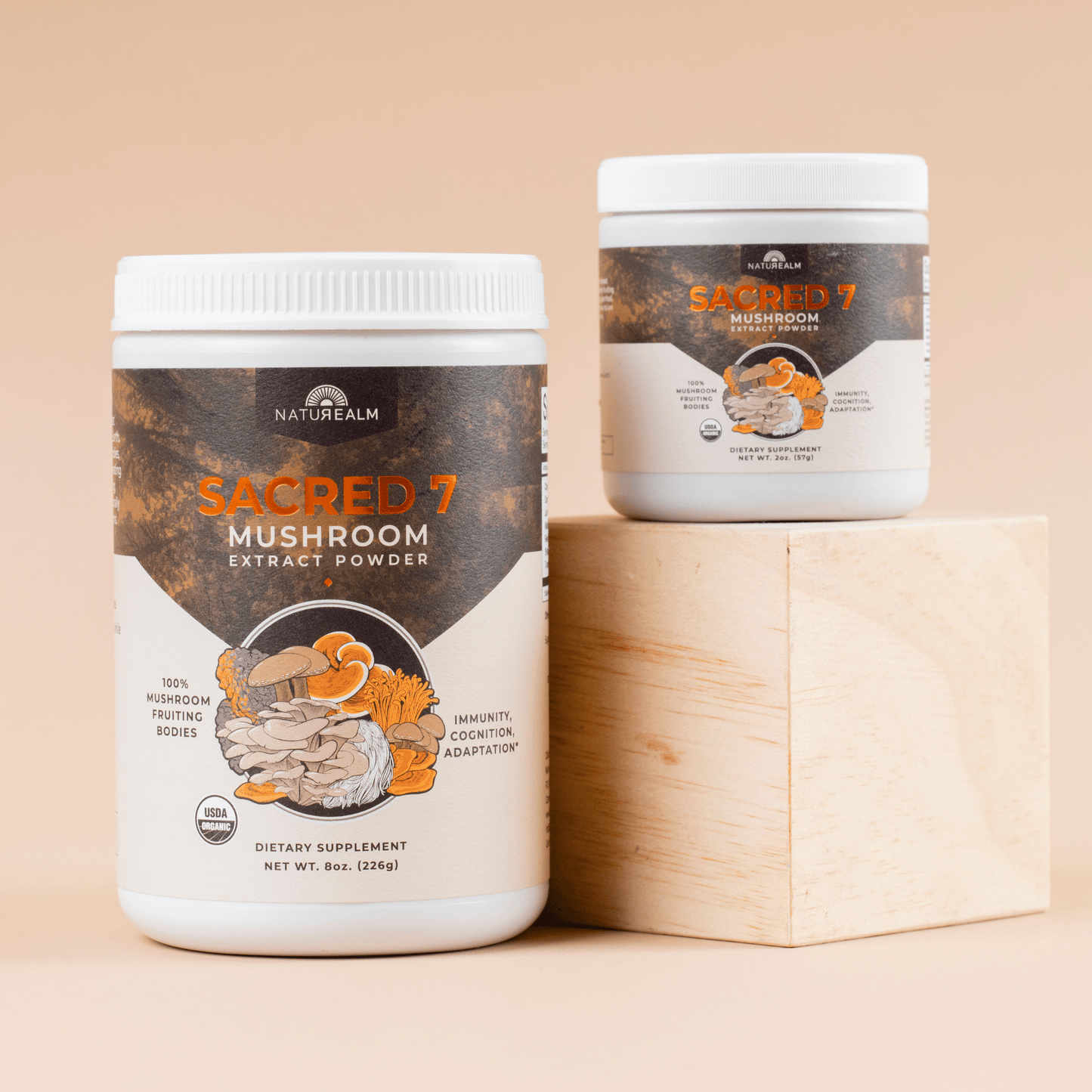 Free Shipping On Orders Over $75
Benefits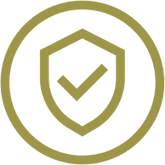 Integral Immunity
The immune-strengthening properties of each mushroom in Sacred 7 combine in one dose to give your body the holistic boost it craves in today's hectic world.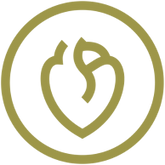 Abundant Antioxidants
Antioxidants protect your cells against free radicals that cause harm day-to-day and in the long run. Our Sacred 7 blend has antioxidants that support your immune system, hair and nail growth, and focus.
Vigorous Vitality
Individually, these mushrooms are known for their longevity and energetic effects on the body and mind. Together in Sacred 7, they're a vivid dose of vitality into your daily routine.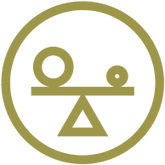 Worthwhile Wellness
Endurance, digestion, cognition, oh my! The mushrooms that make up Sacred 7 are renowned for their widespread effects throughout the mind, body, and soul.
Ingredients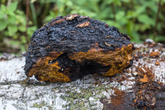 Chaga
Immunity
Anti-Aging
Mood
Cordyceps
Energy
Endurance
Strength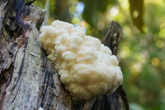 Lion's Mane
Cognition
Memory
Focus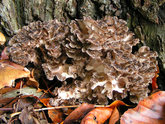 Maitake
Cell Growth
Immunity
Digestion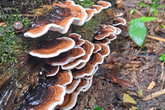 Reishi
Longevity
Heart Health
Restoration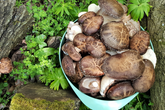 Shiitake
Anticarcinogen
Anti-Tumor
Immunity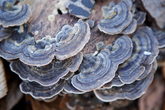 Turkey Tail
Immunity
Antioxidant
Digestion
FAQs
Are your mushroom products made from fruiting bodies or mycelium?
Our products are always made with 100% fruiting bodies to make sure you get the most beneficial compounds. There are no added grains, fillers, binders, starches, and/or mycelium.
Should I consume Sacred 7 Mushroom Extract Powder on a daily basis?
Yes, the benefits of mushrooms show themselves over sustained, continuous use.

We recommend starting with 1 gram (1/2 tsp) of our Sacred 7 Mushroom Extract Powder, and you can adjust your dosing as needed.
What is the best way to consume your Sacred 7 Mushroom Extract Powder?
The best way to consume Sacred 7 Mushroom Extract Powder is the way that's most convenient for you!
You can mix it with anything: coffee, tea, smoothies, protein shakes, oatmeal, baked goods, and more.
Are your mushroom supplements suitable for certain diets (i.e. gluten-free, vegan, paleo, keto)?
Yes, all of our Naturealm mushroom products are gluten-free, soy-free, non-GMO, paleo-friendly, and vegan due to the nature of the pure mushrooms.
What types of 3rd party testing do you do on your products?
We test our products for micros, pathogens, heavy metals, and pesticides. These are FDA-standard tests that confirm products are safe for consumption.