Free Shipping On Orders Over $75
8,000+ Customers Are In Love With Our Supplements
Why Naturealm?
No Fillers Or Additives
Unlike most mushroom supplements on the market, our mushroom extracts contain 100% fruiting bodies, are organic and non-GMO, and have no fillers or grains.
Delicious & Easy To Use
Our Sacred 7 Mushroom Extract Powder is tasty and has an airy texture that's easy to mix with drinks & food.
Healthier & Happier
In a recent survey, 83% of responders said they use Naturealm because it makes them healthier, it boosts their immunity, and is higher quality than other mushroom brands.
Shop all supplements
USDA Organic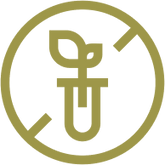 Non-GMO
Gluten Free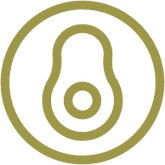 Keto Friendly
Free Shipping On Orders Over $75
the fruiting body vs. mycelium
The fruiting body of a mushroom is the part we see above ground. Mycelium makes up the roots of the mushroom. This is why we use 100% fruiting bodies only.
Fruiting Bodies
mycelium
Highest bioavailability
No fillers or grains
Preferred in traditional medicine
Shop all supplements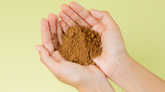 Why We Use Fruiting Bodies Instead of Mycelium
Most mushroom supplements are more grain than mushroom. This research is why we only use fruiting bodies, and the difference between mycelium-on-grain products.
Read more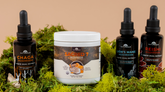 Can You Combine Different Types of Mushrooms?
Stacking your mushrooms is the best way to tailor your routine. These are the most common stacks to start your journey toward holistic wellbeing.
Read more
How to Decide Between Mushroom Powders and Mushroom Capsules
Explore the differences between functional mushroom powders and mushroom capsules and decide which is right for your lifestyle.
Read more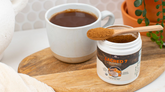 The Sacred 7 Mushroom Coffee Recipe to Awaken Your Routine
Whether you're replacing coffee or adding Sacred 7 to your routine, this recipe is infused with gratitude.
Read more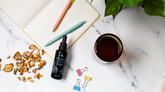 How to Pair Your Lion's Mane Mushroom Tincture
What's the best way to take a tincture? Whichever way you choose! These are our favorite methods for Lion's Mane.
Read more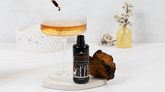 How to Pair Your Chaga Mushroom Tincture
While you can take Chaga sublingually, it pairs best with teas or water and these are the best methods for getting an immunity boost.
Read more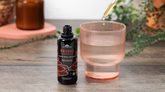 How to Pair Your Reishi Mushroom Tincture
Our Reishi Tincture helps you stay cool, calm, and collected. These are the our favorite teas to pair with it for an extra dose of zen.
Read more